COLOMBIAN
REFUGEES ASSOCIATION
The COLOMBIAN REFUGEE ASSOCIATION is a non-profit community organization that serves newly arrived refugee claimants. We bring a range of services such as transportation, translation, interpretation, mediation and consultations in Spanish. We engage in their remainder of their settlement and integration process helping them to establish in Hamilton and surroundings. We take into consideration their needs and concerns, including affordable housing, sports, educational, cultural and recreational activities while we advocate for their rights. We aim to improve the quality of life of new families providing cross cultural understanding and equality. We also work in community development and volunteerism. We present and produce culturally relative activities, promoting the heritage and the image of Colombia and Latin America in Canada.
The Latin American community is growing in the last years as part of our community. It is a challenge to promote the images and traditions of Colombians and Latin American in Canada, as well as supporting and promoting Latin American talent. We want to create and establish a festival in Hamilton that becomes one of our city's signature cultural events and a legacy of the TO2015 Pan American games, providing the Hamiltonians and visitors a venue in which the Latin/Hispanic culture gathers to joyously celebrate its heritage and also enable our organization to promote our mission through increased community awareness.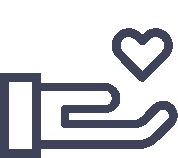 Will you make a small $10 gift today?
Faith is taking the first step even when you don't see the whole staircase. Dr. Martin Luther King Jr.